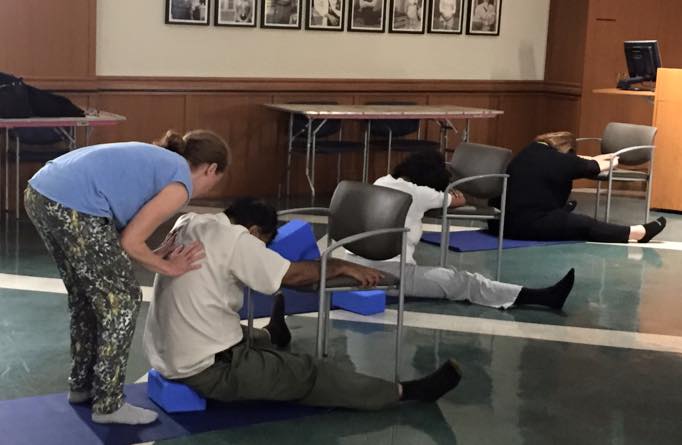 Restore. Renew. Digest.
The Jill Roberts Center for Inflammatory Bowel Disease (JRC) and the Center for Advanced Digestive Care at Weill Cornell Medicine/NewYork-Presbyterian Hospital invite patients with gastrointestinal disorders to attend yoga classes led by certified integrative yoga therapists. Patients will learn simple and effective techniques to let go of tension and stress, promoting a healthy digestive system and an overall healthy lifestyle. Our therapists specialize in patient empowerment and will guide you through a combination of gentle movements, restorative yoga poses, breathing techniques and practical meditation tips that will leave you feeling refreshed, aligned and balanced.
Classes take place once a month, from 6:15 p.m. to 7:15 p.m., in the Cayuga Room, Garden Café, Weill Cornell Medicine/NewYork-Presbyterian Hospital, 520 East 70th Street. Comfortable clothing is recommended.
Upcoming dates: 9/26, 10/10, 11/7, 12/19.
RSVP to dig9028@nyp.org.