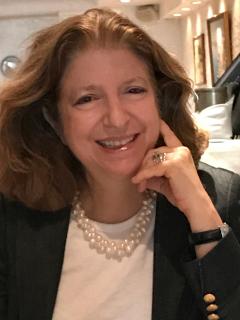 On November 12, 2020, Dr. Ellen Scherl, the Jill Roberts Professor of Inflammatory Bowel Disease, Division of Gastroenterology and Hepatology, WDOM, was honored with the Rosenthal Humanitarian Award from the Crohn's and Colitis Foundation.
As part of the Crohn's and Colitis Foundation's 53rd Annual Gala – known as "The Great Gutsby" – Dr. Scherl's distinguished career and pioneering advances in IBD were celebrated in a virtual event. Her outstanding achievements in research, clinical care, mentorship, and philanthropy were recalled in video presentations delivered by research collaborators, medical colleagues, the families of patients, and friends.
A world-renowned expert in IBD, who is committed to caring for individuals and families living with Crohn's disease and Ulcerative Colitis, Dr. Scherl joined Weill Cornell in 2002. Upon arrival, she established an IBD Center at NewYork-Presbyterian/Weill Cornell with 3,000 patients who had followed her from private practice to Weill Cornell. By 2006, she had become the Founding Director of the Jill Roberts Center for IBD at Weill Cornell. To read the rest of this article, please click here.